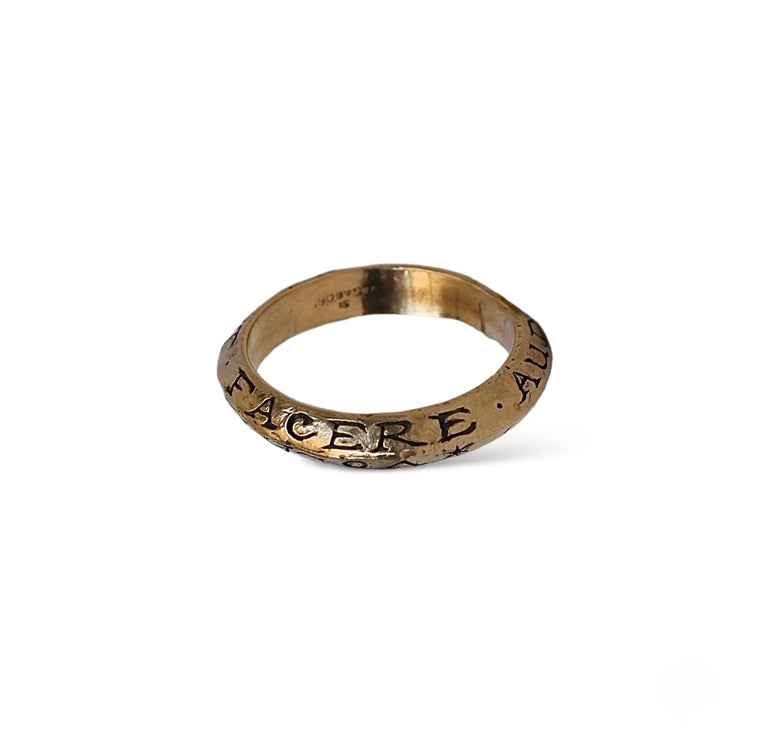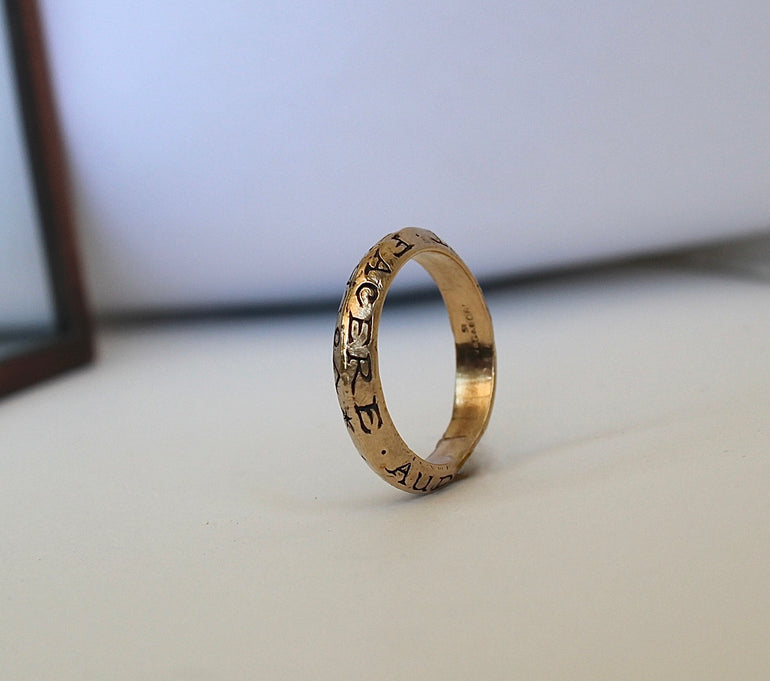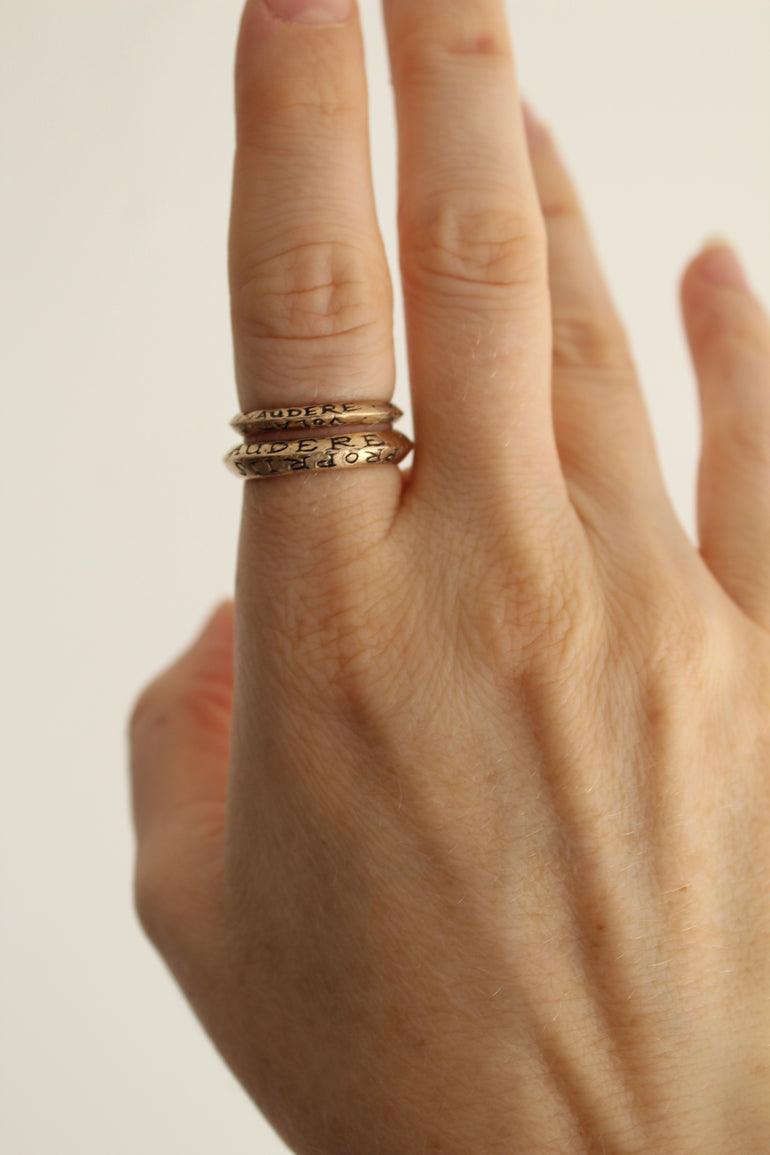 Description

PRODUCT INFO

CLEANING CARE
Posie rings were popularized during the 15th - 17th centuries in both England and France, often inscribed with short poems or concealed messages. Tokens of affection for special friends or lovers.

This ring is inscribed with 2 old Latin adages: "Alis Propriis Volat." and "Audere est Facere." Which translates to: "She flies with her own wings," and "To do is to dare." 
(Note: the gender pronoun is considered feminine in its original context, as it referred to cities and countries. The saying however, is gender neutral. "They fly with their own wings")
*Identical in style to the original Latin Posie Ring, only more substantial in size.
Available in sterling silver or solid bronze. Gold available upon request and special order. 
*Silver is sterling and bronze is a mixed metal containing copper.
*** In most cases, rings are made to order. Please allow 1-2 weeks for completion/delivery.
Available in solid bronze or sterling silver. Gold upon request.
Silver is .925 sterling, and bronze is a mixed metal, containing copper.
In most cases, rings are made to order. Please allow 1-2 weeks for completion/delivery.
CLEANING AND CARE
Storing your jewelry in silver cloth bags will help minimize tarnish and oxidation.
Washing jewelry in warm water with mild dish soap will keep your pieces nice and shiny- use a soft bristled tooth brush for more vigorous cleaning.
Silver cloths will remove tarnish from both silver and bronze. Bronze WILL tarnish faster than silver, and will usually need to be cleaned more often.
Refrain from using chemical cleaners as these can damage stones and remove patina.
Wearing your jewelry in swimming pools is not recommended!
For additional questions or assistance in cleaning your Saint Vagabond pieces, please reach out to: info@saintvagabond.com
More info available on our FAQ page.
---
Returns accepted within 14 days
Free shipping on orders over $75
Shipping
Shipping
Most Saint Vagabond pieces are made to order. If pieces are in stock they can be shipped within 1-3 days, but in most cases these items are made just for you. Please allow 1-2 weeks to complete and ship your order.
.
We ship domestically through USPS standard delivery which takes 3-7 days and USPS priority shipping which takes 1-3 days. Foreign shipping options available through USPS and UPS. Options chosen at checkout. 
Order tracking
Delivery times can vary based on selected state or country. You will be emailed tracking information once the package is sent. Any questions or concerns may be directed to: info@saintvagabond.com
Choosing Your Metal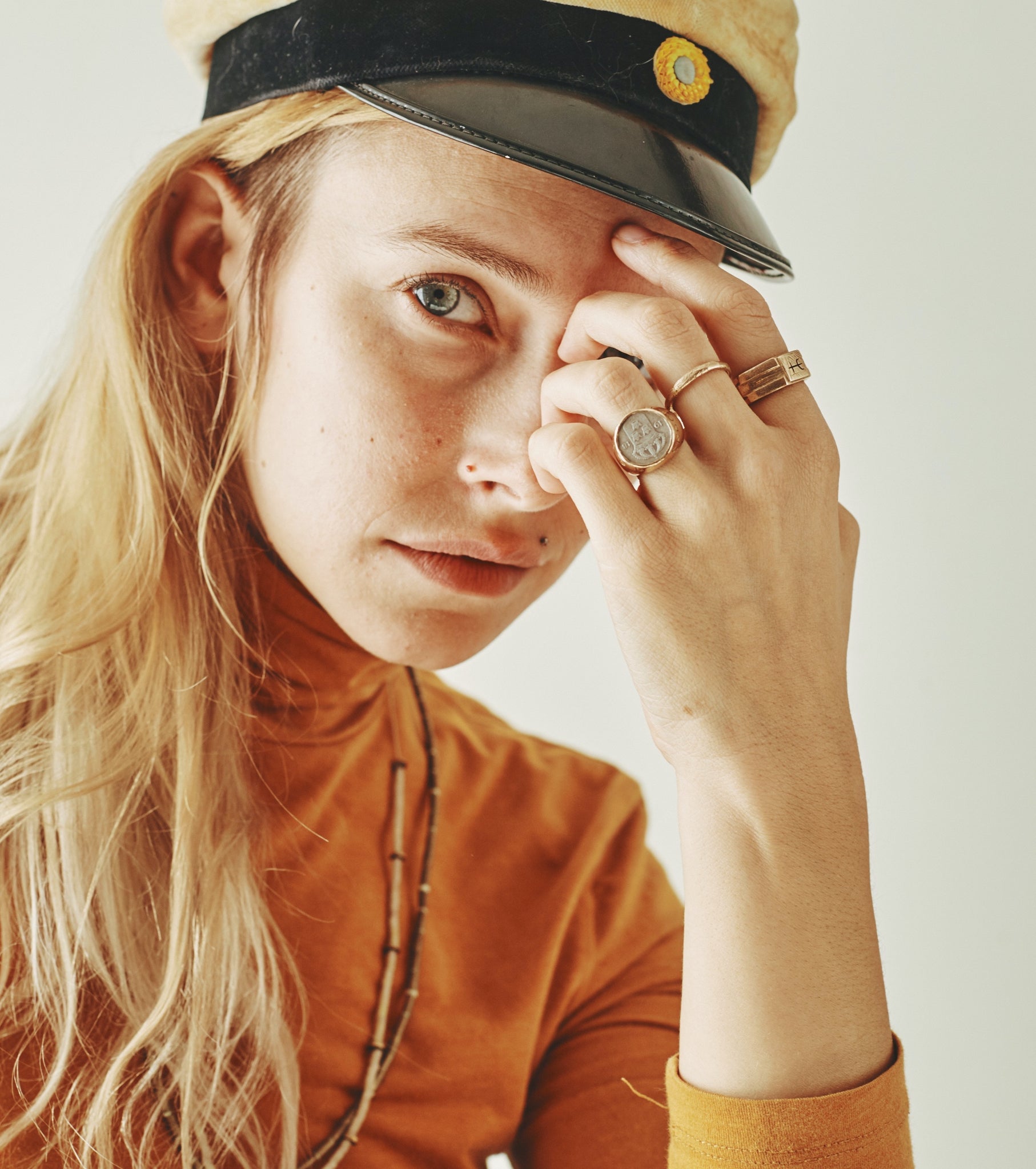 Bronze
Ancient, dignified and primal, connected to the deepest roots of human culture. One of the earliest metals used in jewelry making spanning many continents and civilizations. It is a warm metal tone that compares closest in color to 18K gold.
* Deciding if bronze is a good metal for you? Click here to visit "Should I Wear Bronze Jewelry."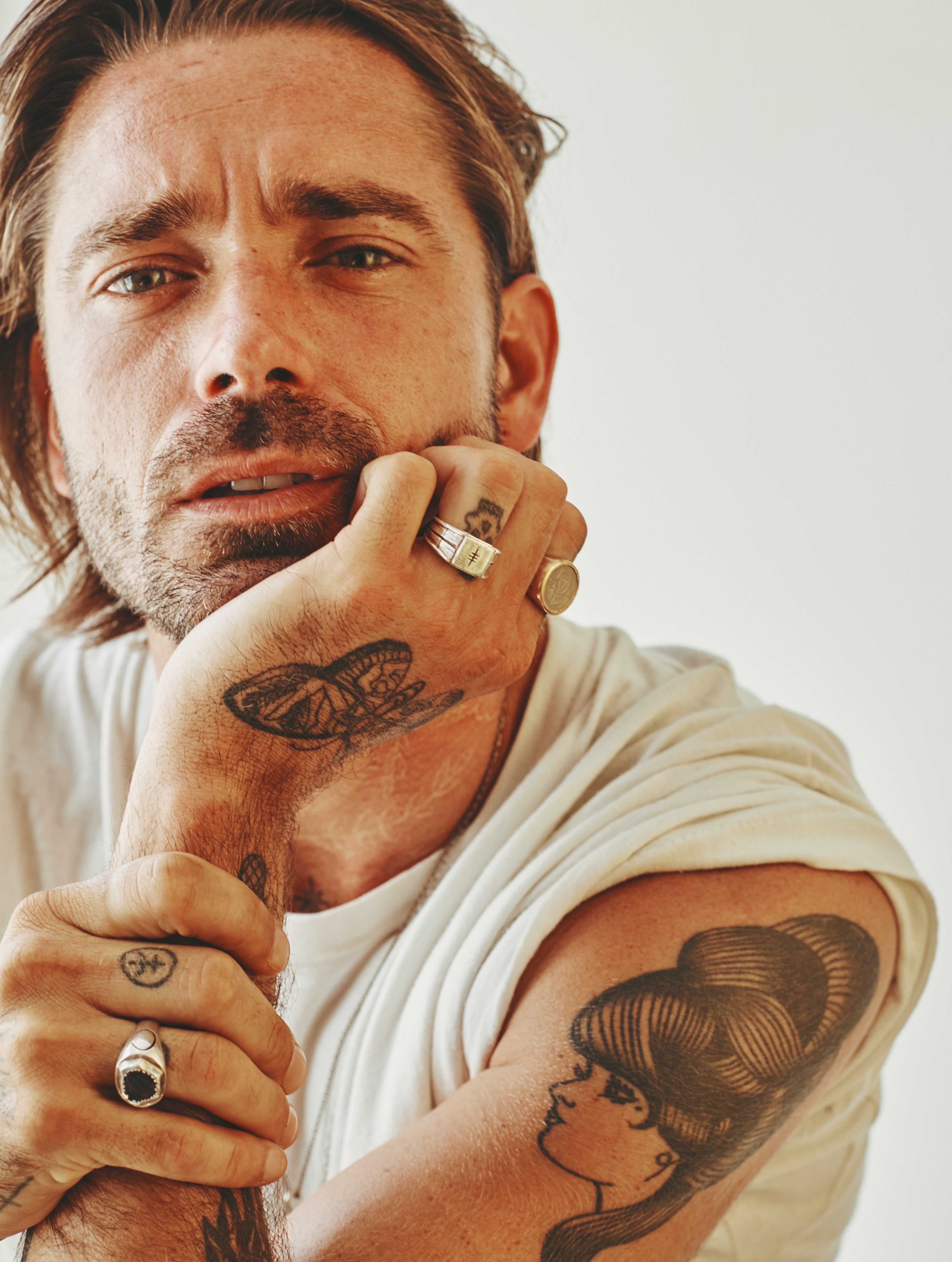 Silver
In various cultures across history, silver has been associated with good luck. It is a symbol of purity, perseverance, and strength. Once considered more precious than gold, silver was reserved for kings, queens and pharaohs.
Silver is a cooler metal tone that patinas beautifully with age.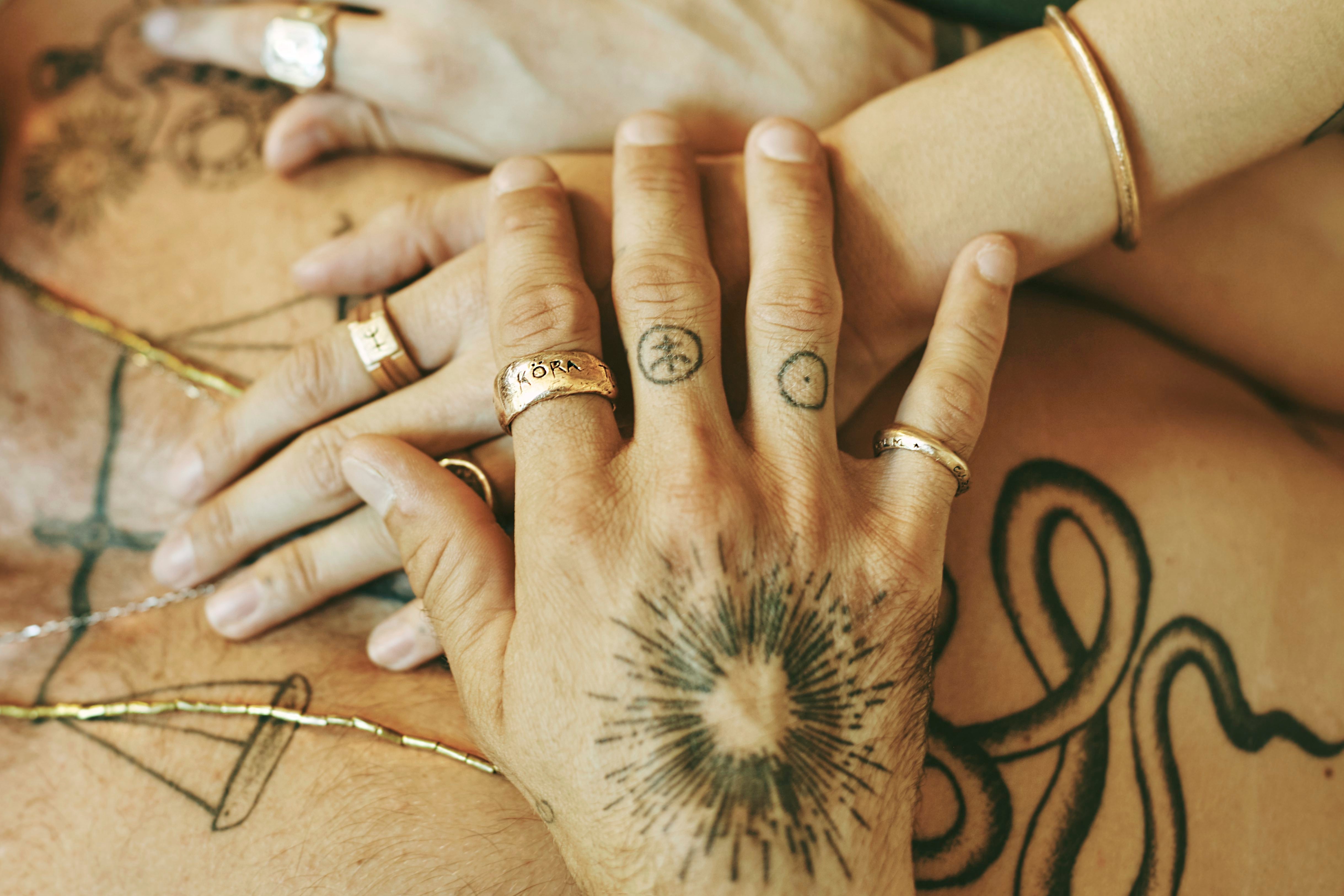 Gold
Illuminating, sacred, precious. All of the gold within our planet was formed during the explosions of stars and collisions of asteroids, and eventually found its way to earth over time.
Gold jewelry comes in several karats: the higher the karat, the purer the gold, but the softer the metal. 14K for example will be more durable than 22K, which makes it most suitable for rings.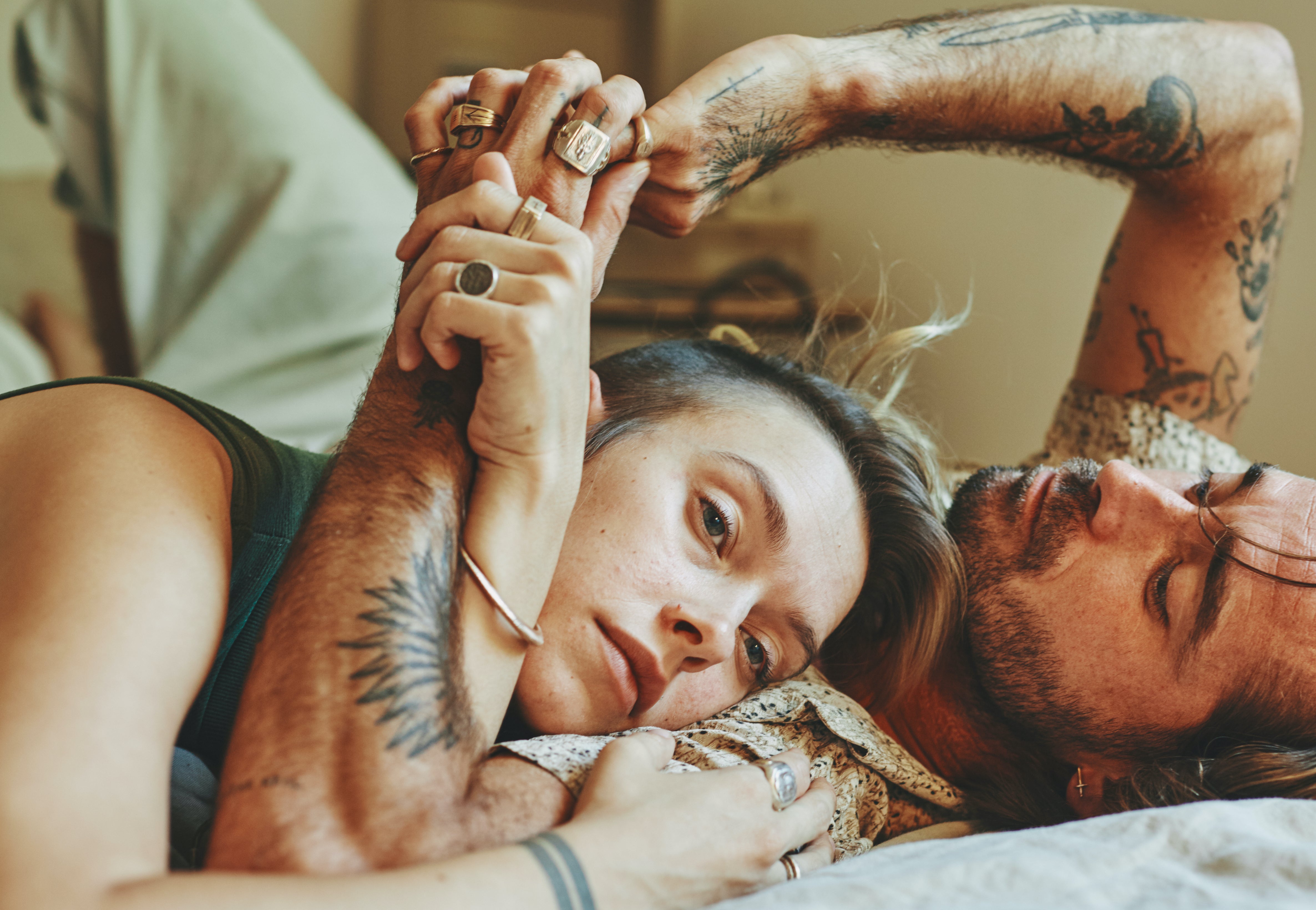 CUSTOMIZATION
Dreaming of a special design unique only to you?
Let's bring that vision to life. Contact Us for more details on custom projects.